Building Science Super Lab
Some of the features of this highly specialized building include: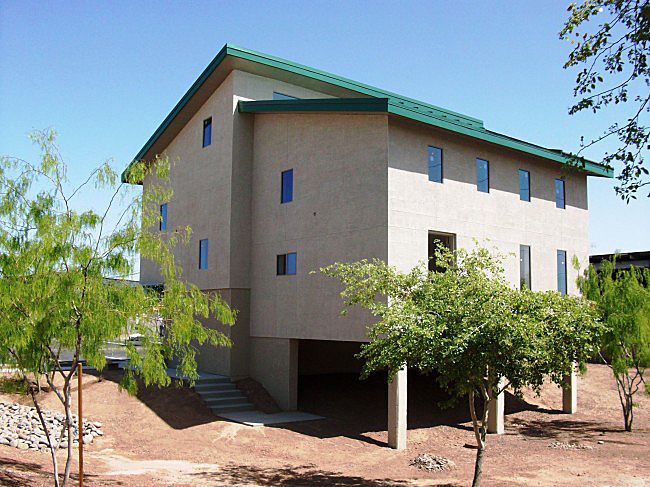 New and traditional materials such as ICF foundation walls, SIPS panel walls, and standard stick frame construction.
High-tech electronically-controlled 4-zone heat pump system.
Smart thermostats with IP addresses that can be altered and programmed from smart phones or an online computer.
Built-in thermocouples throughout to measure core temperatures of the building materials in all directions in real time.
Built-in Omni-sense sensors throughout the building to monitor ambient temperatures, surface temperatures, relative humidity, and moisture content all throughout the structure; most of which will transmit in real time to our website so that students can be at home and watch how the entire performance of this building changes under certain circumstances, or from an LCD display in the building.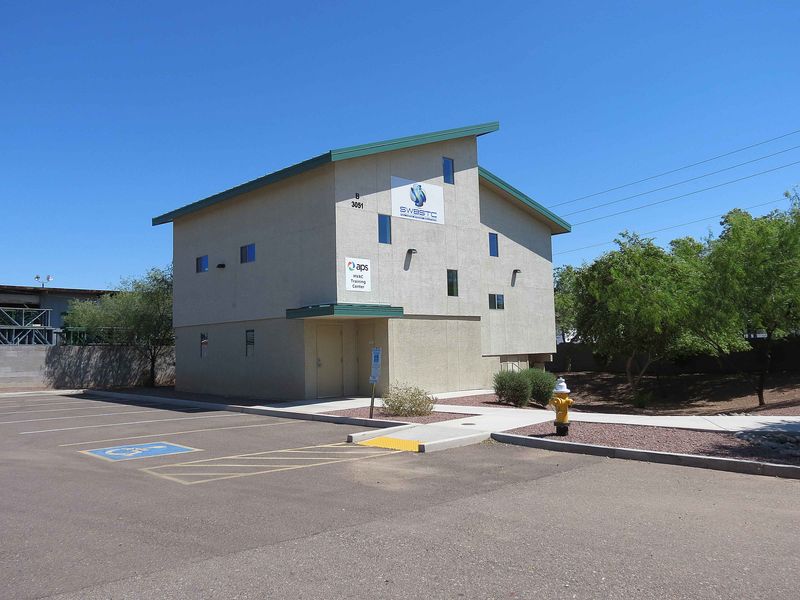 Full second classroom with top-of-the-line smart boards, sound system, distance learning equipment and computer workstations for 12 attendees.
Air leakage valves to demonstrate: whole house leakage, series leakage, leakage paths and duct leakage of different levels, and at different distances, from the testing point on a level never before seen in the building science community.
Intentional insulation defect and varying levels of Low E windows throughout that can only be found with an Infrared Camera.
Walk-in attic that attendees can use to diagnose and manipulate insulation, HVAC issues, can lights, etc. in real unconditioned Arizona summer attic temperatures.
Simulated tuck under garage where CO can be introduced into the ambient air, as well as leakage to the building.