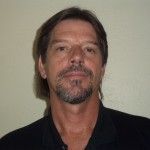 Ken Pancost
Arizona Energy Mgmt Residential Building Science Consultant and Trainer
Ken has provided curriculum development and training on building science principles and weatherization applications for over 10 years. For five years, he was the Weatherization Program Manager and Energy Engineering Specialist for the Arizona Department of Commerce, Energy Office and has been providing all aspects of WAP service with Arizona Energy Management and Remodel, LLC for the past 10 years. Currently, he provides BPI training and certification, building science principles, combustion safety, and numerous other weatherization related subject matter at the FSL Southwest Building Science Training Center. Ken is BPI certified as a Building Analyst I, Envelope Specialist, and is a training and testing Proctor. Ken is seen as an authority in the industry and has been recognized with several awards and acclamations including the honor of serving on the DOE task force to develop the National Retrofit Guidelines (NREL) for multi-family, manufactured housing and weatherization.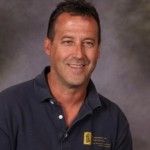 Vincent Pedalino
Manager, FSL Energy Auditors
Vinny is an advanced building science technician with over 13 years experience working in the Weatherization Assistance Program as a field technician, energy auditor and program supervisor. He is also a trainer for the FSL Southwest Building Science Training Center and is a Building Performance Institute proctor. Vinny is one of seven state-approved mentors for the Arizona Weatherization Program. He provides technical assistance to contractors and agency staff. Vinny holds an HVAC contractor license for FSL and he is BPI Certified as a Building Analyst and as an Envelope Professional. Vinny is seen as an expert in the industry and often presents at national and regional building science and efficiency conferences.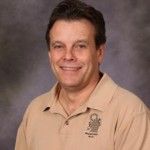 Charlie Gohman
Manager, Arizona Home Performance with ENERGY STAR
Charlie Gohman is a specialist in residential energy conservation with over 27 years' experience in related state and national programs. Charlie is currently Manager of FSL's Arizona Home Performance with Energy Star Program. During 21 years with the Arizona Department of Commerce Energy Office, he served as the Manager of the Building Science and Efficiency section implementing DOE's Low-Income Weatherization Program, affordable housing programs and residential efficiency programs for both new and existing buildings. Charlie is expert in residential diagnostics techniques, including pressure diagnostics, blower door, computer simulation and infrared photography.