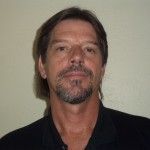 Ken Pancost
Arizona Energy Mgmt Residential Building Science Consultant and Trainer
Ken has provided curriculum development and training on building science principles and weatherization applications for over 10 years. For five years, he was the Weatherization Program Manager and Energy Engineering Specialist for the Arizona Department of Commerce, Energy Office and has been providing all aspects of WAP service with Arizona Energy Management and Remodel, LLC for the past 10 years. Currently, he provides BPI training and certification, building science principles, combustion safety, and numerous other weatherization related subject matter at the FSL Southwest Building Science Training Center. Ken is BPI certified as a Building Analyst I, Envelope Specialist, and is a training and testing Proctor. Ken is seen as an authority in the industry and has been recognized with several awards and acclamations including the honor of serving on the DOE task force to develop the National Retrofit Guidelines (NREL) for multi-family, manufactured housing and weatherization.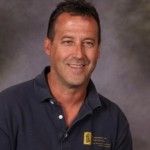 Vincent Pedalino
Manager, FSL Energy Auditors
Vinny is an advanced building science technician with over 13 years experience working in the Weatherization Assistance Program as a field technician, energy auditor and program supervisor. He is also a trainer for the FSL Southwest Building Science Training Center and is a Building Performance Institute proctor. Vinny is one of seven state-approved mentors for the Arizona Weatherization Program. He provides technical assistance to contractors and agency staff. Vinny holds an HVAC contractor license for FSL and he is BPI Certified as a Building Analyst and as an Envelope Professional. Vinny is seen as an expert in the industry and often presents at national and regional building science and efficiency conferences.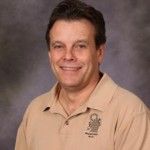 Charlie Gohman
Manager, Arizona Home Performance with ENERGY STAR
Charlie Gohman is a specialist in residential energy conservation with over 27 years' experience in related state and national programs. Charlie is currently Manager of FSL's Arizona Home Performance with Energy Star Program. During 21 years with the Arizona Department of Commerce Energy Office, he served as the Manager of the Building Science and Efficiency section implementing DOE's Low-Income Weatherization Program, affordable housing programs and residential efficiency programs for both new and existing buildings. Charlie is expert in residential diagnostics techniques, including pressure diagnostics, blower door, computer simulation and infrared photography.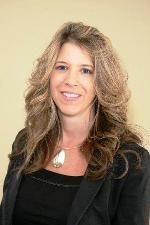 Carrie Smith
Senior Manager FSL, Business and financial management Training
For over 10 years, Carrie has been the primary administrator for the FSL weatherization program. She also helped to spearhead the development of the Southwest Building Science Training Center and the Arizona Home Performance with ENERGY STAR program. Carrie holds a Master's of Business Administration degree and has extensive experience in strategic and business planning, employee relations, regulatory compliance and program management of federal and state funded contracts. She has provided training for the U.S. Department of Energy in the areas of financial management standards related to 10 CFR Part 440 and 10 CFR Part 600 and on business development and marketing strategies and has presented at national, regional and local conferences.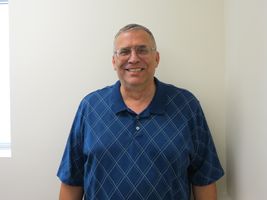 Steve W. Kuyon
Southwest Building Science Training Center, Training Manager.
Steve W. Kuyon recently joined the Foundation for Senior Living, Southwest Building Science Training Center, as their Training Manager. Previous to this advancement, Steve was performing BPI proctoring services for the Center, certifying well over 150 students/contractors in multiple BPI disciplines for over five years. Having earned a Bachelor of Science degree from Kent State University in Industrial Arts Education, Steve is very well versed in the education/training professions. For four years, he taught Industrial Arts classes to young learners in a public school district, in Ohio. As a very active person, Steve used his summers to perform inspection services for the Ohio Department of Agriculture, as an Apiary Inspector for five years. Having the constant desire to expand his knowledge base in building and construction fields, Steve took a position in Pennsylvania, as a Manager of Manufacturing in an electrical and mechanical field. For 25 years, Steve was the chief designer, engineer, and manager of a manufacturing division, constructing custom built machinery for the automation industry, and the U.S. Military. In his leisure time, Steve constructed additions to homes, remodeling retrofits, and the building of other free standing structures. Having a construction trade background, developing residential properties was a common occurrence. In 2006, Steve moved to Arizona, and taught over fifteen different construction trades and engineering courses at Central Arizona College, and Eastern Arizona College. It was at the college level where Steve expanded his electrical engineering capacity to teach both grid-tied and battery-tied photovoltaic design classes. In 2010, Steve obtained the first of five BPI certifications he currently holds in building science and energy efficiency. During this time period, Steve has done energy efficiency consulting, energy audits, and energy retrofits on residential homes. In 2015, Steve launched a quality control inspection service performing QCI inspections for various county housing agencies throughout Arizona.